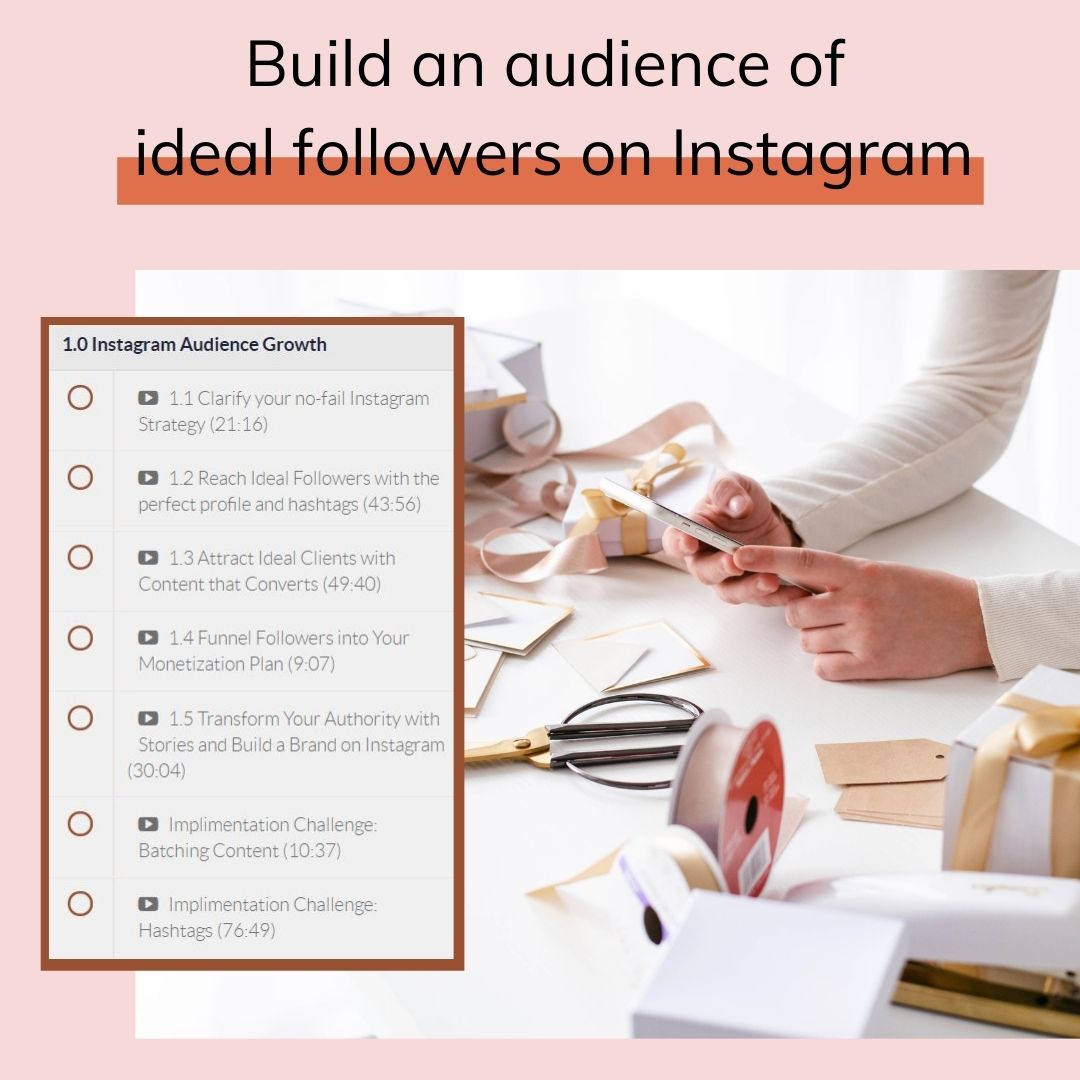 Instagram Audience Growth
Learn how to create a content plan that attracts your ideal clients on Instagram.
We'll cover how to craft a niche, a content plan, and how to use hashtags to grow your reach.
Have a powerful Instagram account setup for your Business that you can build your brand and convert your followers into paying customers.
Attract 10,000 real targeted followers to your Instagram account!
Convert your new Instagram followers to long-term loyal paying customers who love your business!
What sets this apart from other Instagram management & marketing courses is that by the end of this course - you will know all the strategies for you to grow your followers and convert your successful Instagram statistics into sales and loyal fans!
Organic Audience Growth on Pinterest
I'll show you How to Effectively Use Pinterest Marketing Techniques and Get Thousands of Monthly Visitors by following these steps.
Create Your Own Pinterest Business Page So You Can Start Driving Free Traffic to Your Content.
Increase conversion rates and Increase Followers
Build authority In Pinterest And Drive Lots of Traffic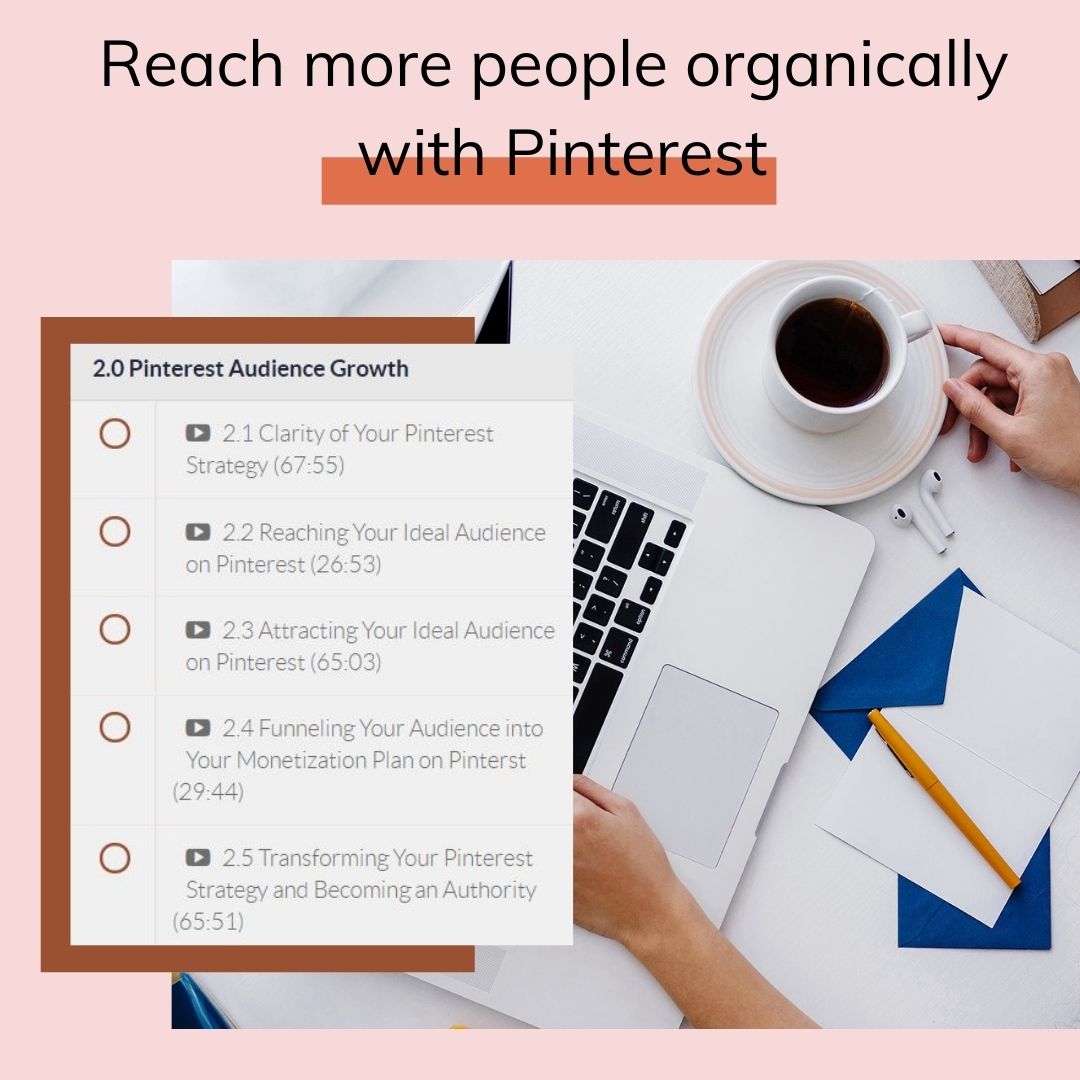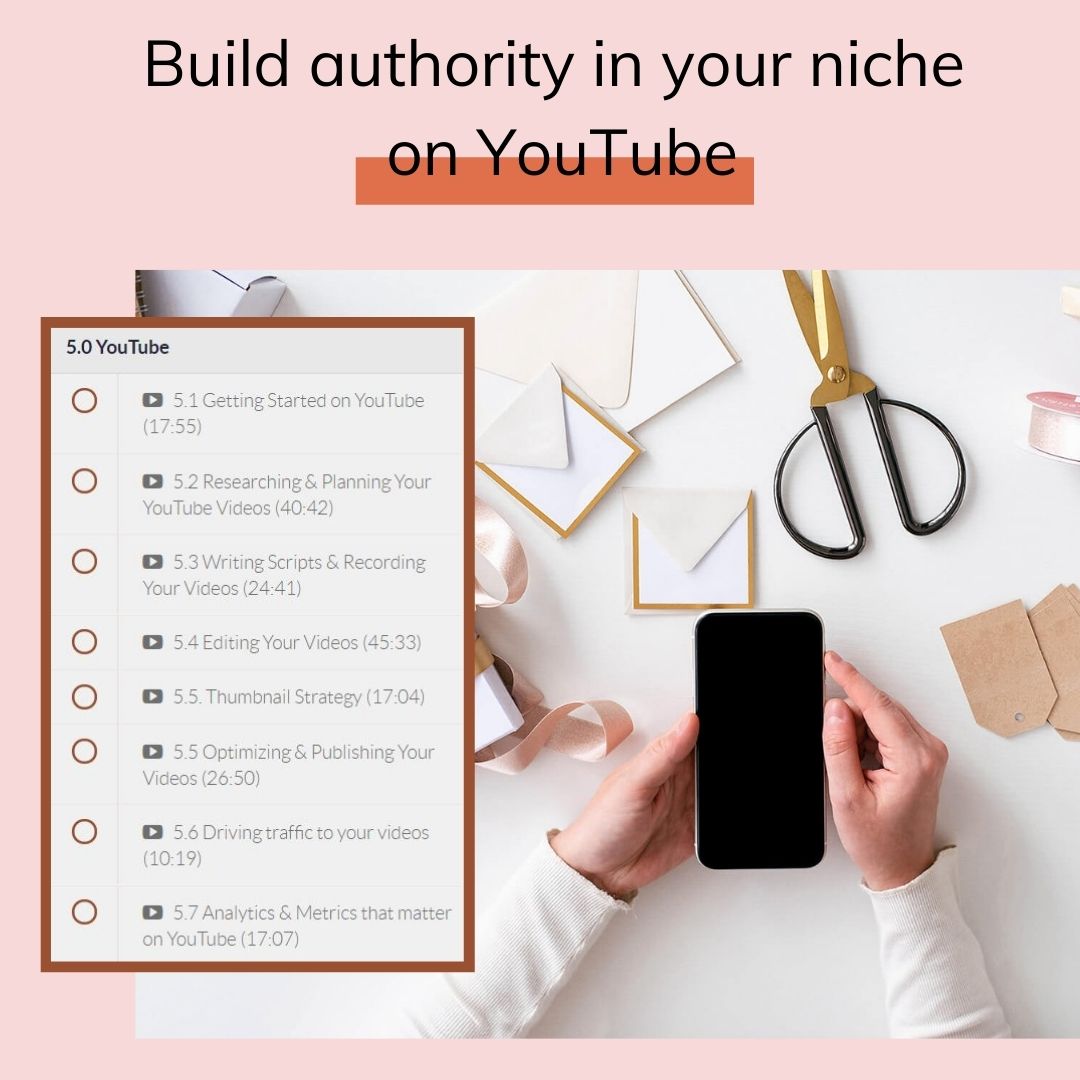 Build YouTube Authority
Get my step by step tips and tricks for setting up a YouTube channel, creating a content plan, and reaching more followers with SEO optimized video content.
This section of the program will teach you how to leverage video to grow your email list and get more leads for your business with your YouTube channel.
We cover everything from SEO to Content planning, filming, editing, and more.
Blogging for SEO and Reach
I show you how to repurpose and create blog posts that convert.
This section of the course shows you how simple it is to create and batch blog posts easily.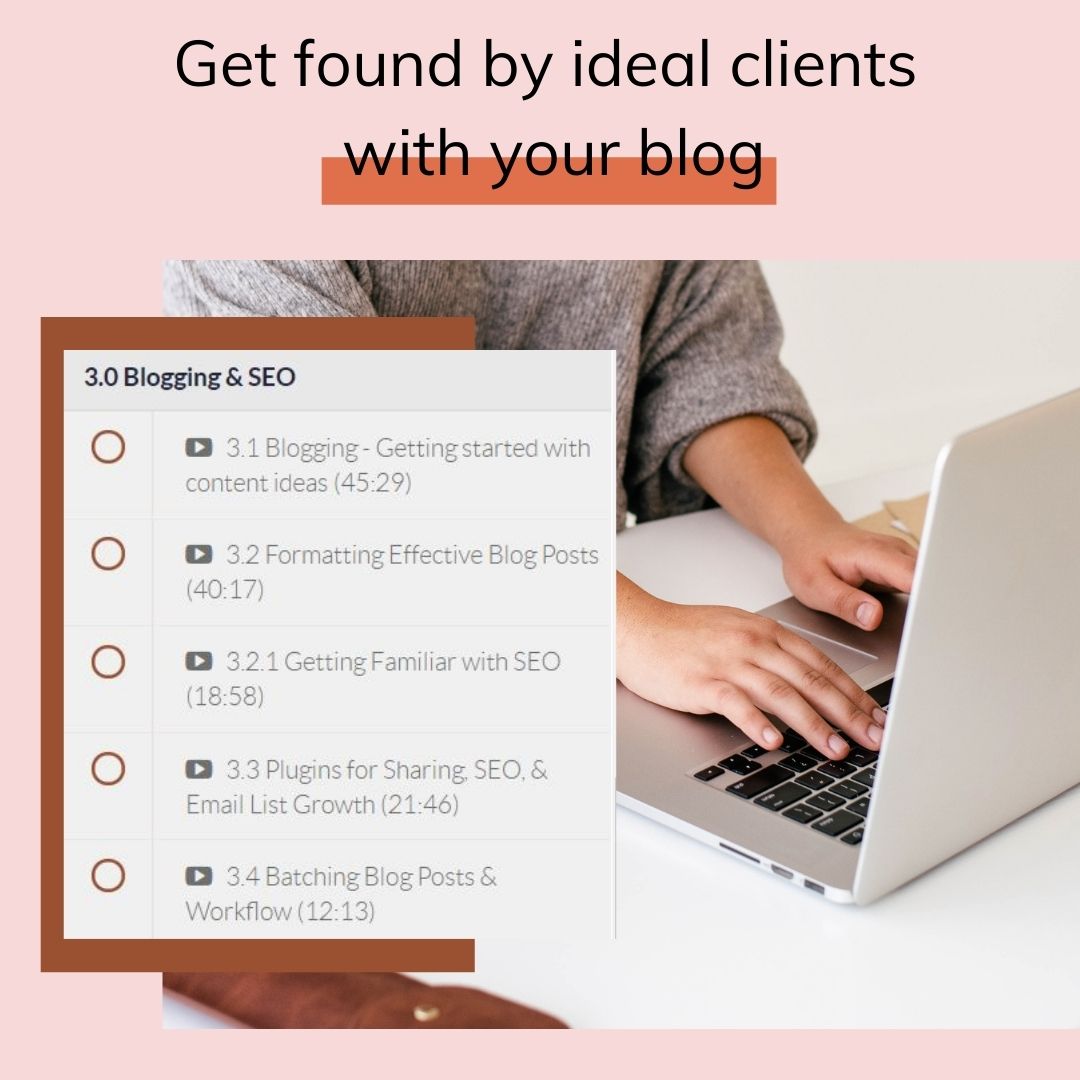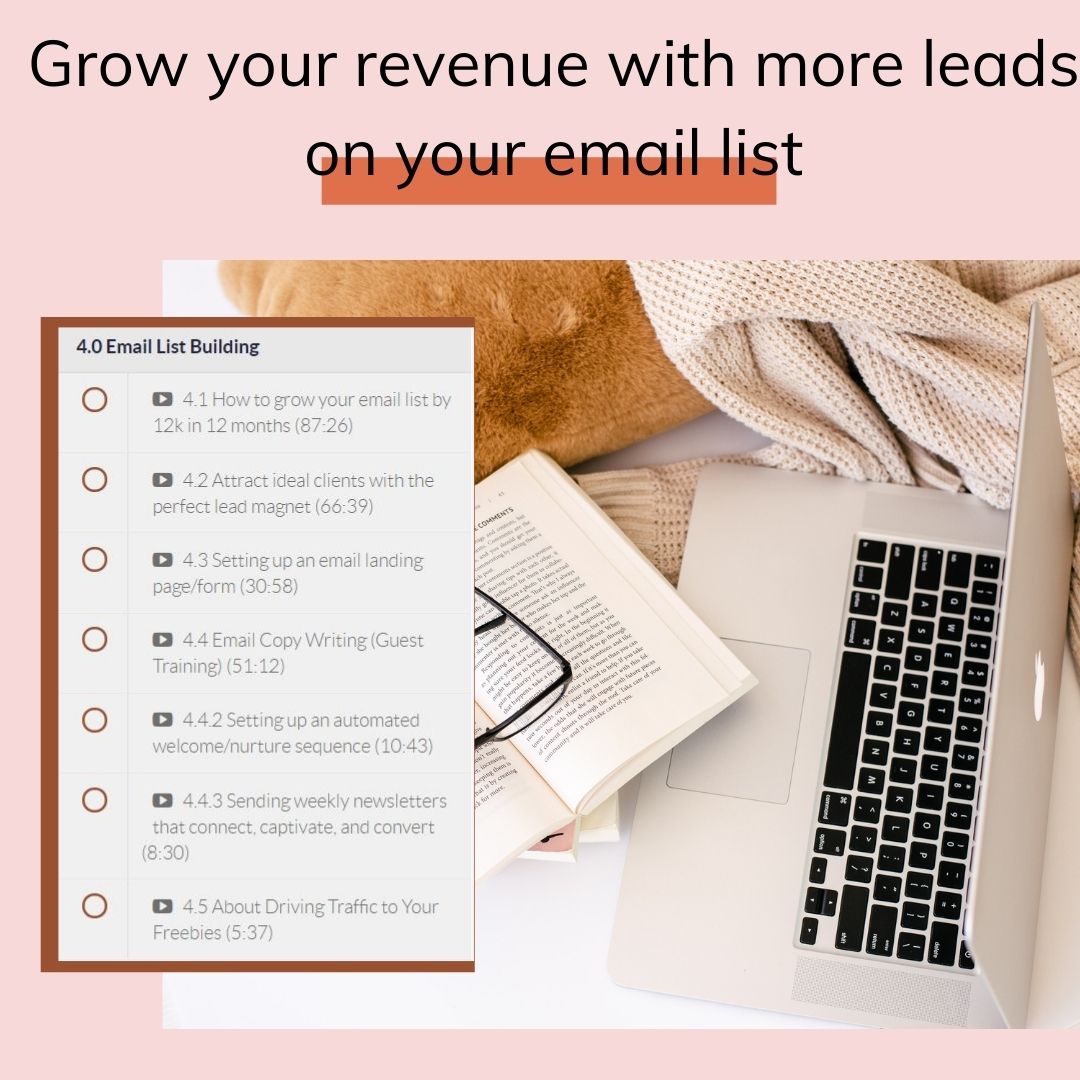 Email List Building
Ready to grow your email list so that you can fill your funnels and start making sales?
This section of the course expands upon everything we've learned about Instagram, YouTube, Blogging, and Pinterest.
I show you how to set up your landing pages, welcome sequences, and how to drive traffic to your opt-in forms and attract ideal followers onto your email list.
This course is valued at $750


It is included FREE as a bonus when you enroll in the Ivory Mix VIP content membership